The passion for ice cream is veg
A oat based ice cream, created for those who are lactose intolerant, and we promise that after your first taste it you'll say: "what a good ice cream!", because in addition to being good, Gaia responds to specific food needs and adheres to a 100% veg lifestyle.
A great classic among Italian desserts prepared with a completely vegetable recipe.
Oat based preparation, delicious because with cocoa, OGM-free and gluten-free, therefore ideal also for those who are intolerant.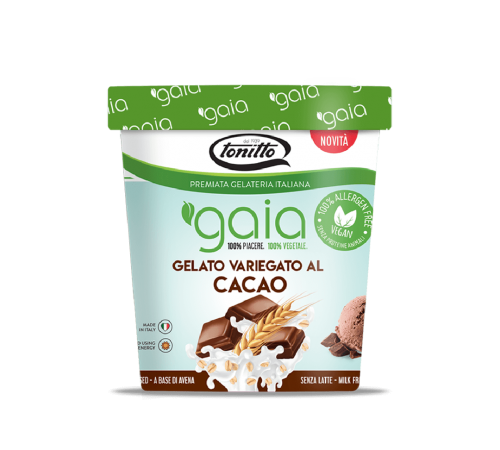 The new Gaia Coffee & Caramel ice cream will amaze you with its creaminess and intense flavor.
For true lovers of taste, Vegan by birth, good by nature.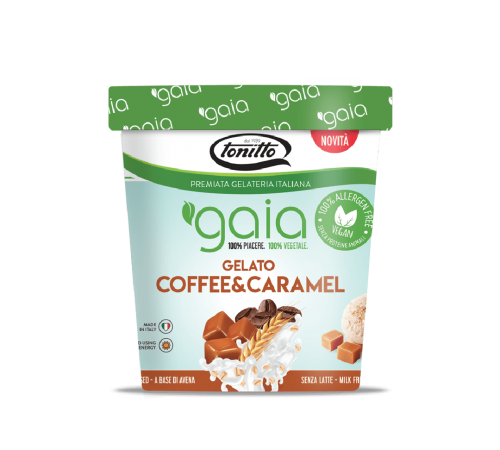 Mango & Passion "Affogato"
An explosion of taste for the ice cream Mango & Passion "Affogato".
Completely vegetable, it is prepared with oats and with lots of real fruit.