The refined and ethical ice cream
It is prepared with exclusive ingredients (Single Origin) and with cocoa and sugar from Altromercato, the main Fair Trade reality in Italy. Gourmand recipes especially designed to enhance the combination of fine ingredients such as pink salt from Hymalaia, chocolate cru from Togo or cashews from Vietnam.
The products in the Origini line do not contain preservatives and GMOs
Sweet Passion Amazzonia
Chocolate, Mango & Passion Fruit
The intense flavor of dark chocolate blends with
the sweetness of mango and passion fruit to give life to a moment of pure happiness.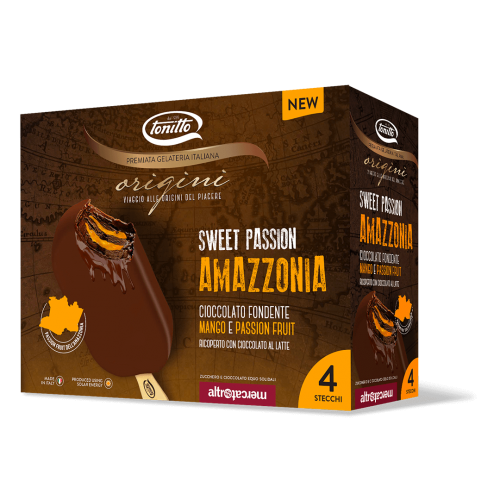 Caramel High Himalaya
Caramel with Himalayan Salt
Dedicated to those who can dare with taste: caramel & pink salt from Hymalaia, an authentic delight for very demanding palates.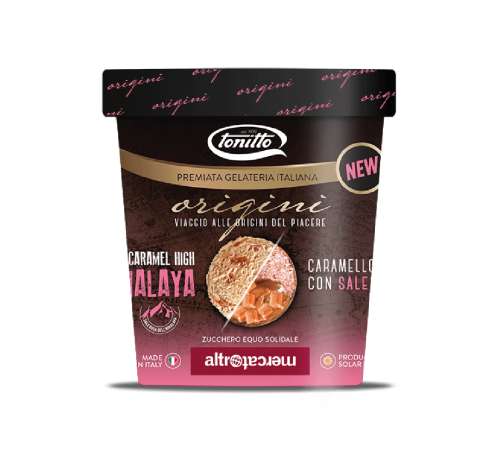 Dark Choco Togo
Chocolate with Lemon and Ginger
Dark chocolate from Togo meets the freshness of lemon and the spicy hint of ginger: a contrast of flavors close to the origins of pleasure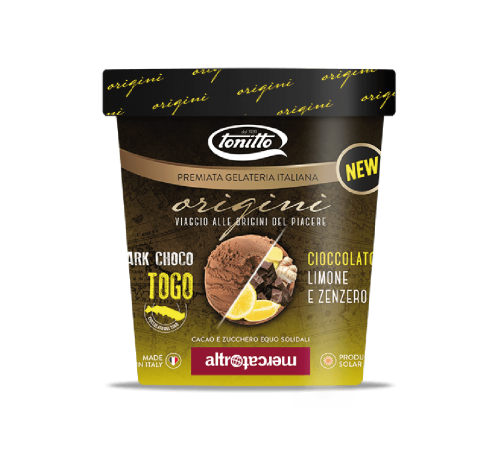 Cashew Nuts Vietnam
Chocolate with Cashew Nuts
The creamiest chocolate ice cream marries the crunchiness of Vietnam cashews, and gives life to a combination of extraordinarily indispensable taste